Musical Theatre actor and teacher, founder of Trójmiejska Akademia Stepowania. He studied Musical Theatre acting at State Post-Secondary Vocal and Acting School at the Danuta Baduszkowa Music Theatre in Gdynia and Pedagogy at University of Gdańsk, at the Faculty of Social Sciences. He made his debut in Musical Theatre of Danuta Baduszkowa in Gdynia, starring in Fame, Fiddler on the Roof, My Fair Lady. 
Karol was a semi-finalist in both the first and fifth seasons of Poland's Got Talent. He was the first to tap dance upside down in a duet to Puttin' on the Ritz in 2008. During the fifth season, in 2012, he performed with Zaklepotani, a tap dance troupe which he created. 
From 2010 until 2014, he performed in Podlasie Philharmonic in Białystok, where he starred in a Glenn Miller homage show with a 17-piece Big Band. 
He is a co-creator of Usłyszeć Taniec, a tap dance spectacular that incorporates all kinds of percussive dancing (flamenco, irish tap, american tap).  
Currently, he is the lecturer of Musical Theatre at Stanisław Moniuszko Academy of Music in Gdańsk and State Post-Secondary Vocal and Acting School at the Danuta Baduszkowa Music Theatre.
His biggest passion, aside from tap dance, is singing.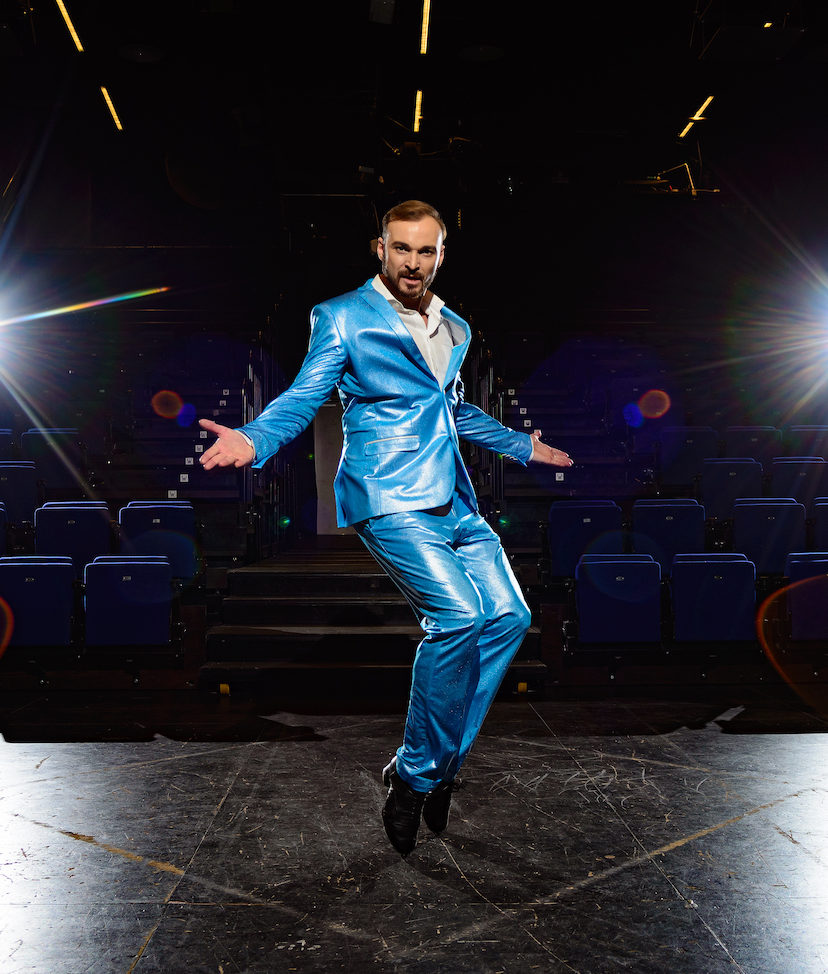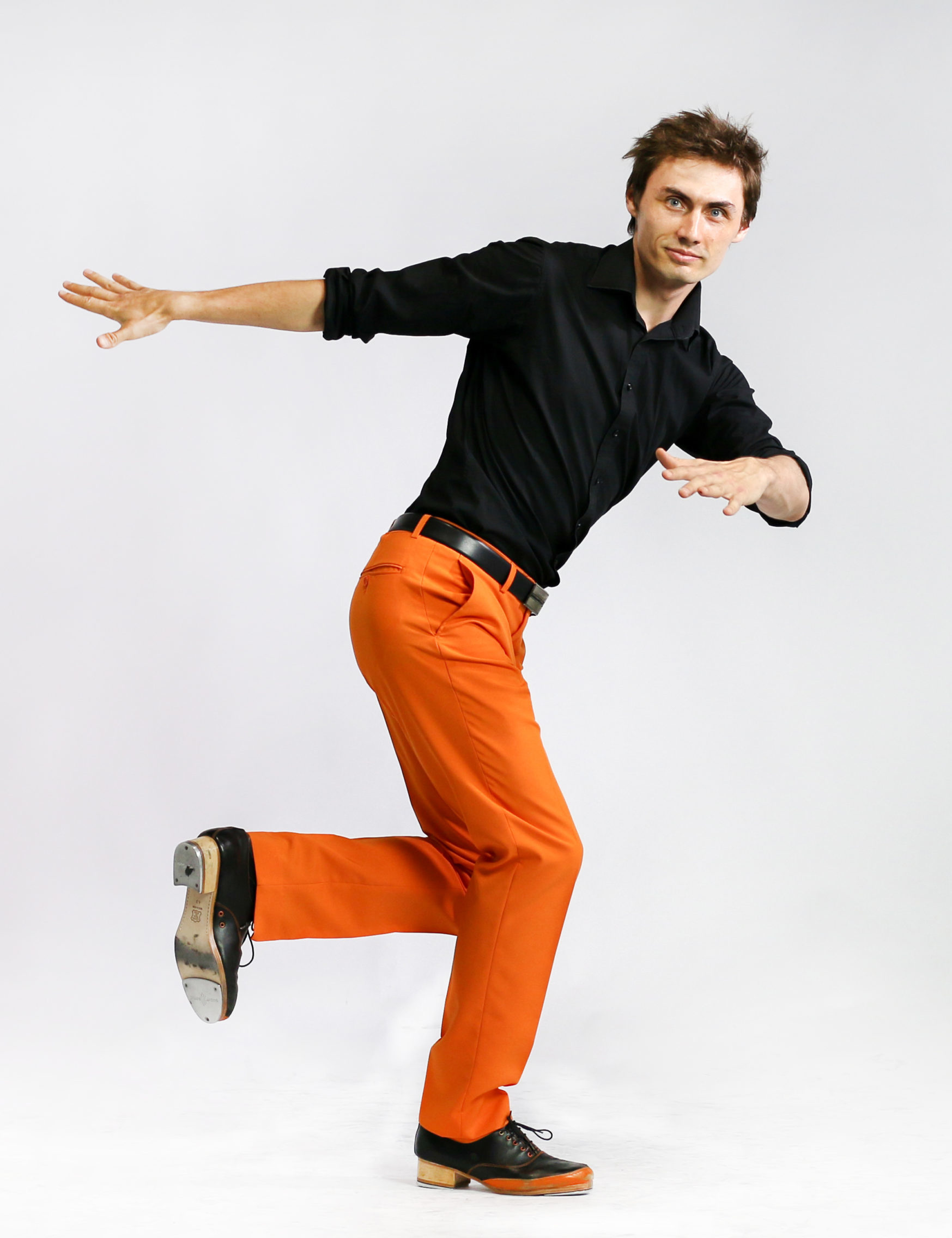 Graduate from Academy of Dramatic Arts in Wrocław. Certified teacher with many years of experience. Pedagogy graduate from University of Wrocław. Darek is a several times Polish Tap Dance Champion in various categories. He also choreographed a group number that finished second in the Europe Championships. He is the author of over thirty tap dance choreographies that have been favorably acclaimed and rewarded at several showcases. Darek is the founder of Wrocławska Stepownia, Wrocław's first tap dance school, which has been in operation for 5 years. He also created an online tap dance e-learning platform, as well as a website with tap dance curated information. He is the author of several tap dance related articles, and also a long time tap dance promoter in Poland. He organized the first tap dance festival in Wrocław, as well as the Tap Jam Sessions, which are held on a regular basis. He choreographed tap dance routines in shows such as "Xięgi Schultza", "108 Kostek Cukru", "75, czyli powojenna historia Wrocławia". He co-created the artistic settings of various events: Tamborrada, Tap dance showcases during ESK Wrocław, and Destination Imagination Creative Olympics.
He received tap dance expertise both in Poland and overseas, under the tutelage of J.Nowakowska, J.Wester, K.Drzewoszewski, G.Vandermissen, Sam Webber, Terry Brock, Sarah Reich, Jasona Janas, Daniel Borak, Roxane Butterfly, Avalon Rathgeb, Ruben Sanchez, Zdenek Pilecky, Maud Arnold, Michelle Dorrance, Alexander Ostatnin, Victor Cuno, Guillem Alonso, Josh Hilberman, Ivan Bouchain, Jonas Nermyr.
His life motto is #funisthekey, which is also the foundation of Wrocławska Stepownia.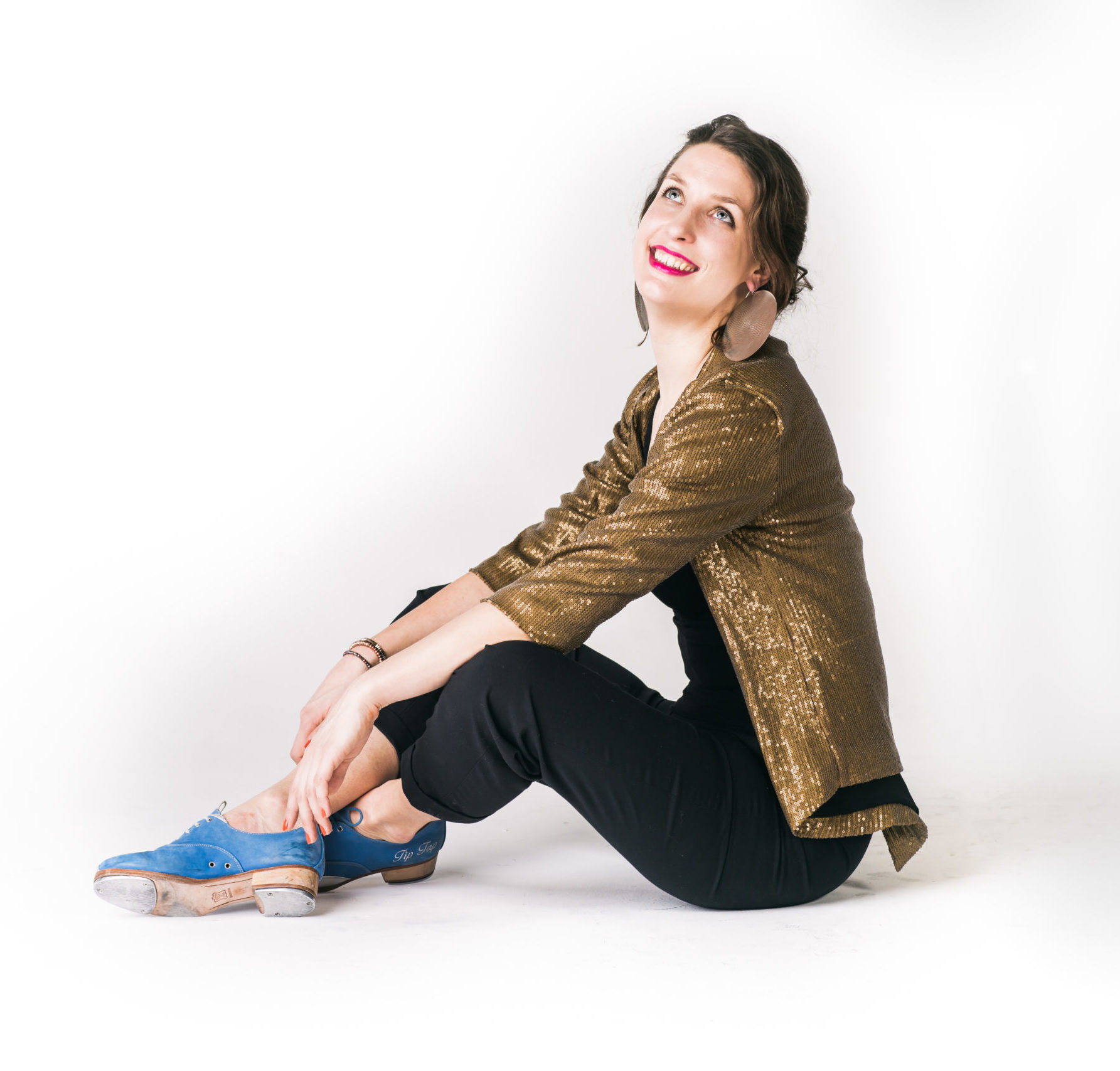 A dancer, a choreographer, a dance captain and the founder of Tip Tap Dance School.
Since she was a little girl she have been learning various forms of dance. When she was 8 she finally got to know tap dancing – which was to become the biggest passion of her life.
In 2015 Anula received Heather Cornell scholarship and participated in a two-week course Manhattan Rhythm Tap Intensive in New York.
In 2016 she has worked as a choreographer on the production of Stepping Out (director: Krystyna Janda; Och-Teatr).
In 2019 she was learning and developing her skills in Professional Tap Training Program in Luthier in Barcelona.
Since three years she is teaching morning theme classes during the biggest tap festival in Europe, Stockholm Tap Festival.
She is trying to promote tap dancing in Poland, to break the stereotypes and to show that one can tap dance always – no matter the age, the music or the place.
Improvisation, expression, coordination, and technique – those are elements she attaches the biggest importance to.
Graduate from Department of Musicology at Cardinal Stefan Wyszyński University and Postgraduate Studies for Creators, Artists and Cultural Animators at the Faculty of Management at University of Warsaw
He has been a member of the Cantores Minores Archcathedral Men's Choir since its beginnings. After graduating, he performed as a soloist, organist, pianist and choir conductor assistant. In 2016, he became the choir conductor of Cantores Minores. He was awarded with the Bronze Cross of Merit and the Honorary Badge of Merit for Polish Culture. He was acclaimed as the best choir conductor during the Advent and Christmas Song Festival in Prague in 2017.
In his spare time, he enjoys long walks with his dog, bicycle riding, gardening, and DIY projects.